Olga Bay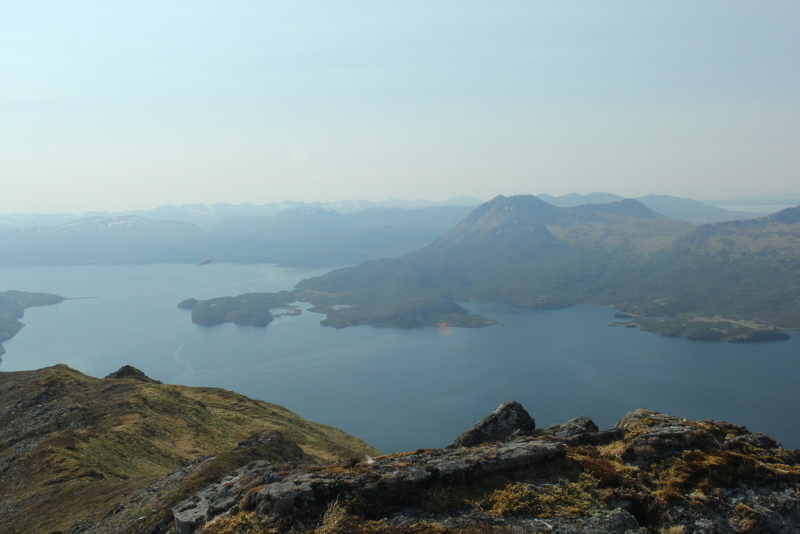 Looking SE across Olga Bay, seen from my favorite mountain
Olga Bay is located near the southern end of Kodiak Island, a region almost completely devoid of trees. It's a difficult place to visit, with a long entry channel having strong currents at times, but the environment has compensations. One is the fact that the place is so wild. I regularly see bears wandering around where I hike, and they show the bear behavior I like the most — they see me and run away.
Over the years I've gotten accustomed to climbing a certain 2,200 foot peak that overlooks Olga Bay, from which I took the picture above. This particular peak is remote and gets very few human visitors, such that a certain mountain goat that lives on the mountain reacts to my appearance with complete surprise: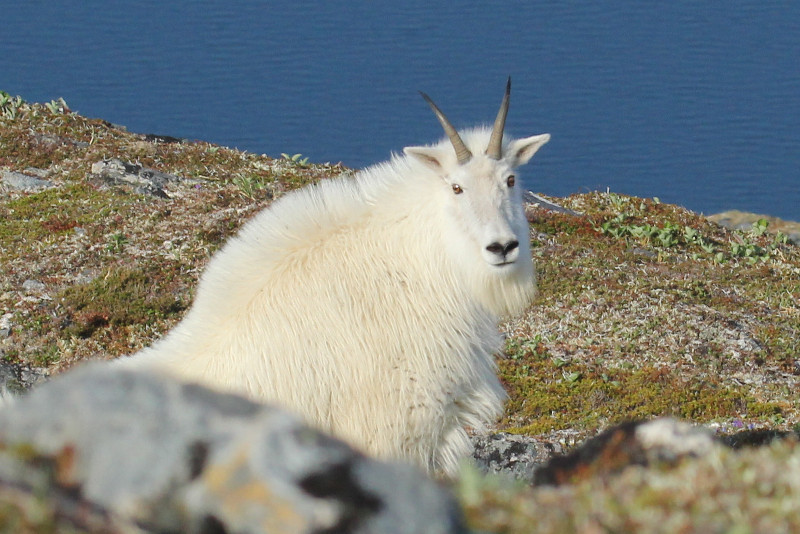 But this year, the mountain goat had a small companion: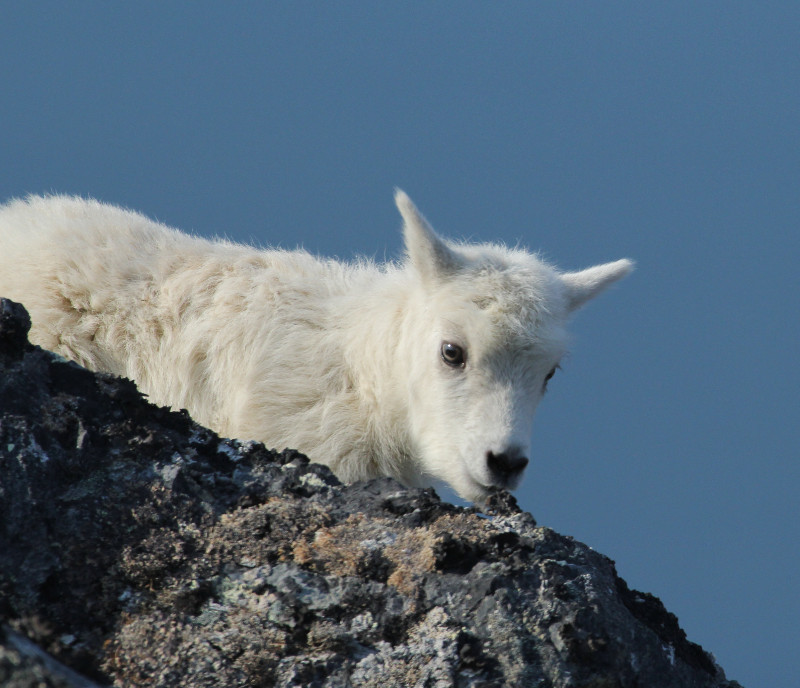 It turns out that the kid had gotten himself into a rough location where he couldn't immediately rejoin his mama, so he was maneuvering around on a rocky outcrop: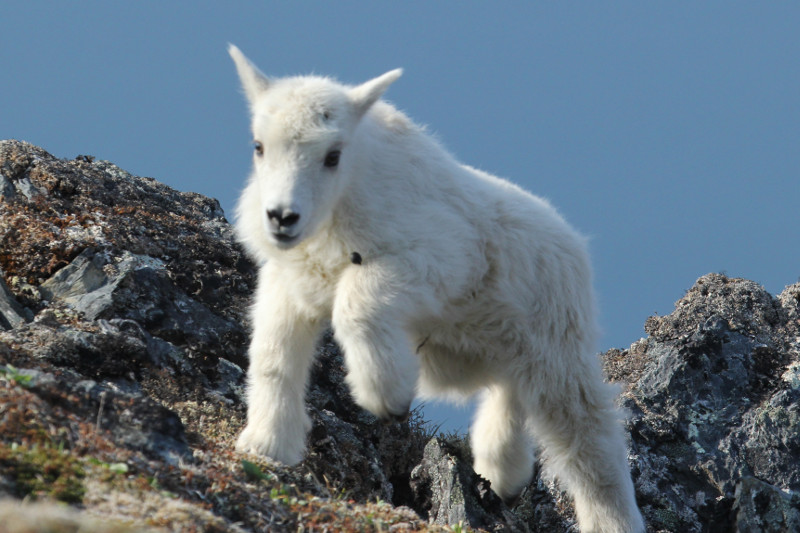 Once I saw this, I moved away a bit and positioned myself so mama goat had no reason to worry about her kid's safety. They quickly reunited and took off: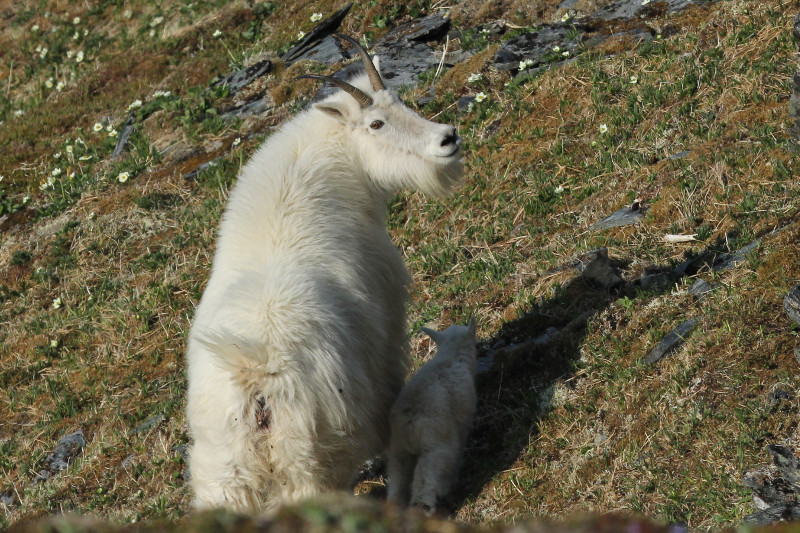 That was a very nice day and hike.