Bear Follies
As mentioned on my introduction page I saw fewer bears this year, continuing a multi-year trend for reasons unknown, compared to ten years ago. But I saw a few bears at Geographic Harbor and elsewhere, and some mama bears with yearling cubs (but no newborn cubs).
First, some views of the spectacular Geographic Harbor landscape: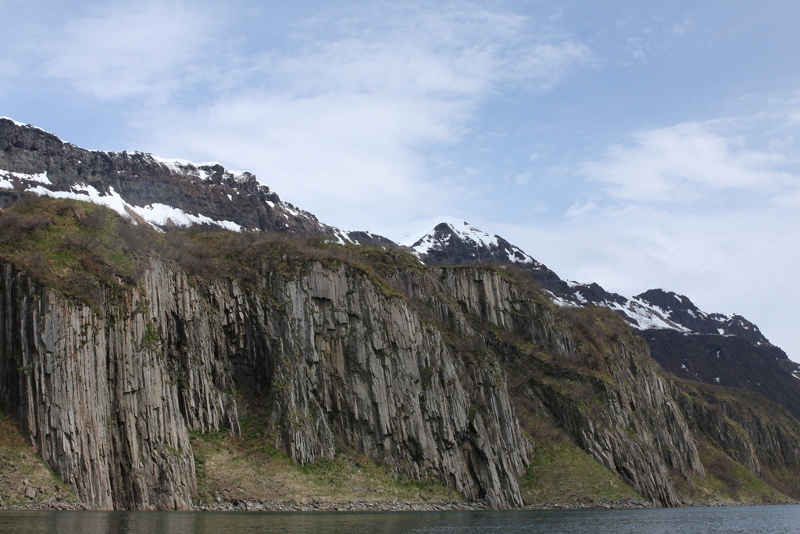 An interesting geological formation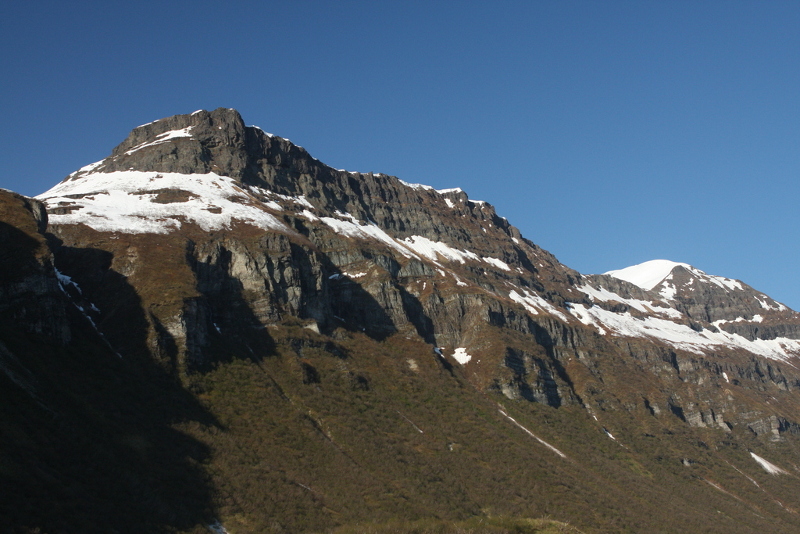 High bluffs in the afternoon light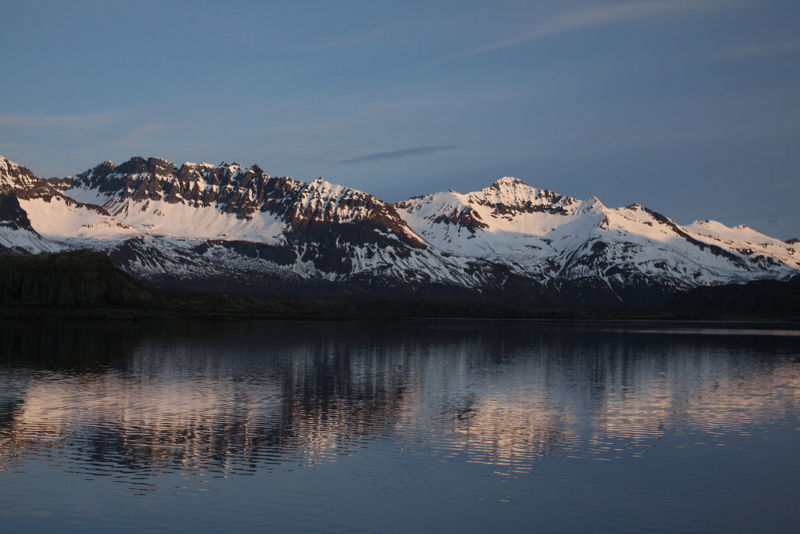 Evening alpenglow
Now for some bear images:
| | |
| --- | --- |
| Mama bear looking warily at my boat ... | |
| | |
| --- | --- |
| | Yearling learns from mama |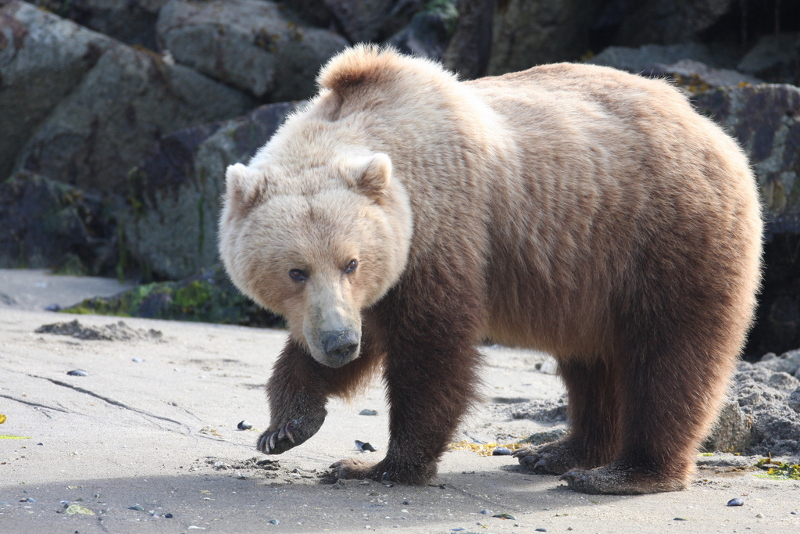 A big bear
There's also an account of a bear "close encounter" on my Larsen Bay page — a case where I'm not safe on my boat, separated from my subjects by hundreds of meters of water, but walking along a trail in the wilds of Alaska.